Parts processing
We are processing parts that are required high precision and high technology, mainly engine parts for automobiles, passenger vehicles and commercial vehicles, "the heart of prime movers".
Not only for machining, but we are also doing "Global Monozukuri", processing from the raw material to surface treatment and assembly by the integrated production system with our Vietnam plant.
Additionally, we have a role that is not only as manufacturing division but also a role as a "showroom factory" of our machine tools products.
Using our machine tools in the mass production line and feeding back operability and maintainability from the user's point of view has other aspects that contribute to developing highly reliable machines.
Products and records
Engine parts


Forged piston (integrated production from material to final process)
Forged product is lighter (thinner) and stronger compared with the cast products.
Processed from forging materials, machining, to surface treatment consistently.


Body cylinder (integrated production from material to final process)
Dramatically improve wear resistance by plating the sliding surface of the piston.
Processed from casting materials, machining, bore plating to honing consistently.


Crankcase
Carried out all processes by general-purpose machining center.


Differential case
Processed by self-developed inner spherical/flat surfacing machine to complete difficult machining.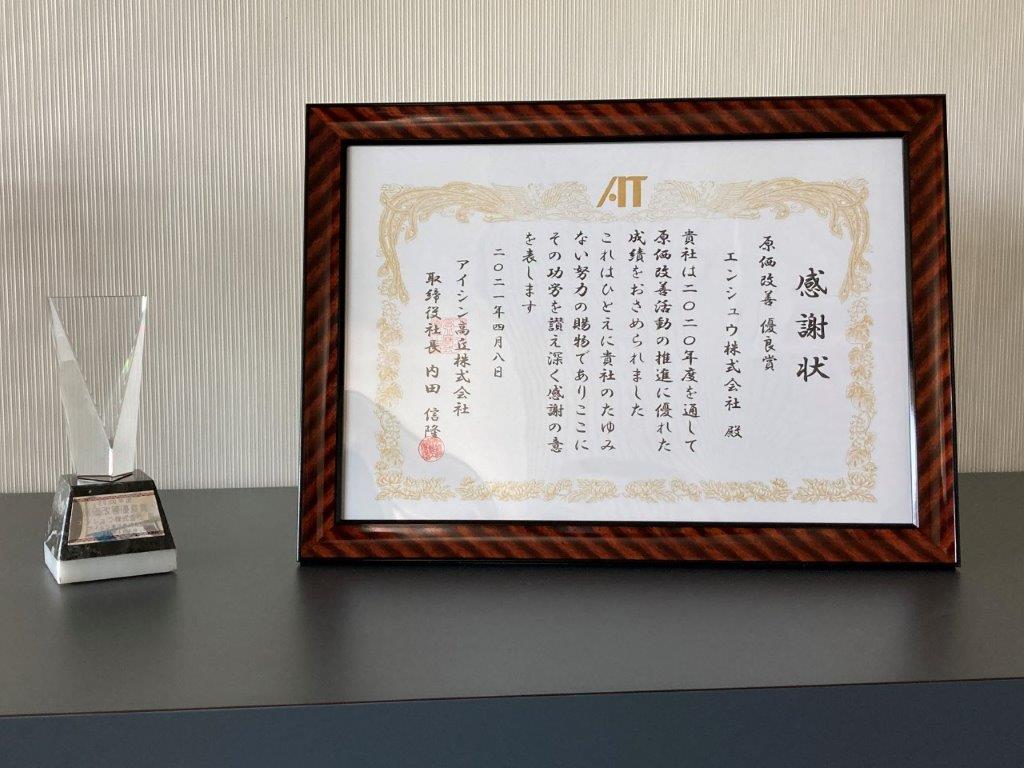 In recognition of our cost reduction activities such as VA (Value Analysis) proposals, we received the "Cost Improvement Excellence Award" from Aisin Takaoka Co., Ltd JAPAN.